ESSENTIAL MOVIE SONGS. This update: #150-141.
The definitive list of 200 songs from the movies, recorded by by rock & pop acts since the start of the Rock Era in 1955.
To be eligible, the songs need to have been first heard in association with a film from the last 60 years (although some exceptions do exist where the song gained a higher profile after its use in a motion picture)- so no songs from "West Side Story", "Phantom of the Opera", "Les Miserables" or "The Sound Of Music" and other films that first started out as stage musicals.
('Honeysuckle Rose'- 1980)
Willie Nelson performed the Oscar nominated hit song from the film 'Honeysuckle Rose'. He was also its lead actor. It gave the country singer yet another #1 on the US Country chart.
The Spike Lee romance drama featured a title track that was right on target. Stevie Wonder gave the film even more cred and deals with interracial love on the title song.
('The Living Daylights'- 1987)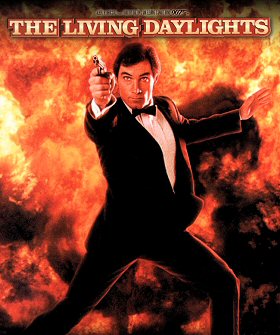 Timothy Dalton was 007 in 'The Living Daylights'. A-Ha performed the title song; but The Pretenders' "If There Was a Man" was more irresistible, thanks to a sexy vocal from Chrissie Hynde.
('Beverly Hills Cop'- 1984)
The Eagles' Glenn Frey proved he could sustain a lucrative solo career with hit songs such as "The Heat Is On". The action comedy film 'Beverly Hills Cop' starred Eddie Murphy as Axel Foley. Frey's song peaked at #2 in America.
The animated film 'Watership Down' is best remembered for the lush and delicate song "Bright Eyes", skilfully performed by Art Garfunkel. The track reached #1 in the UK.
THIS USED TO BE MY PLAYGROUND
('A League Of Their Own'- 1992)
Madonna's "This Used To Be My Playground" was featured in the film 'A League Of their Own' but excluded from its soundtrack album. Nevertheless, the ballad reached #1 in America and earned a Golden Globe nomination.
David Bowie & The Pat Metheny Group
('The Falcon and the Snowman'- 1985)
Sean Penn starred in the spy film which teamed jazz act The Pat Metheny Group with the legendary David Bowie. "This Is Not America" reflected the serious tone of the film.
('The Last Dragon'- 1985)
With Berry Gordy as 1 of its producers, having family act DeBarge sing a song for the martial arts film 'The Last Dragon' to be released on his Motown label was a no-brainer. The single reached #1 R&B and #3 Pop in the USA.
The Eurythmics delivered a mechanical and cold track as the title song for the modern film adaptation of George Orwell's classic novel.
('Tomorrow Never Dies'- 1997)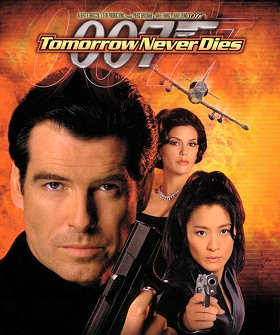 The selection of K.D. Lang to perform a Bond song was a clever twist. Though Sheryl Crow sang the title song, Lang's track closed the movie. The Canadian chanteuse was a match for 007 with her strong and defiant vocal.